Christian Cachin
Cryptographer and computer scientist interested in distributed computing, cryptographic protocols, and security. Professor of computer science at the University of Bern. Short bio.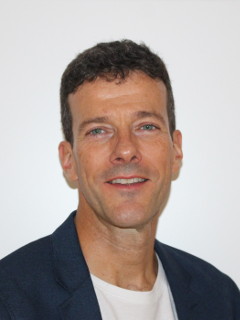 Cryptology and Data Security Group
Institute of Computer Science
University of Bern
Neubrückstrasse 10
3012 Bern, Switzerland
crypto.unibe.ch/cc
cachin@inf.unibe.ch (primary)
cachin@acm.org (backup, PGP supported)
tel: +41 31 631 8560


Crypto@Bern blog
Research interests
Blockchain and consensus protocols
Consistency and integrity of cloud services
Cryptographic protocols
Cloud-computing security
More about my research can be found under research topics.
Current professional activities
PODC 2020, Program Chair
Cryptoeconomic Systems 2020, PC member
Stanford Blockchain Conference 2020, PC member
SantaCrypt 2019, Prague, Keynote talk on Consensus with Asymmetric Trust
CCS 2019, PC member
Workshop on Large-Scale Consensus and Blockchains, Simons Institute for the Theory of Computing, Invited talk
Advances in Financial Technologies (AFT) 2019, Steering committee and tutorials
Workshop on Blockchain Technology and Theory (BTT 2019), Committee member
ESORICS 2019, PC member
School on Security & Privacy for Blockchains and Distributed Ledger Technology (BDLT), Invited talk on Foundations of Distributed Trust
Crypto Valley Blockchain Conference 2019, Invited talk
DSN 2019, PC member
Theory and Practice of Blockchains 2019, Invited talk

EuroSys 2019, PC member

Distributed Computing (Journal), Associate Editor

IACR, President
ACM Advances in Financial Technologies, Steering Committee
And otherwise … on the lake or on a bike.