Summer retreat 2023 in Ligerz
The CRYPTO group organized a retreat in Ligerz on beautiful Bielersee in July. All members gave insight into their current research work and explored future research ideas together. Everyone also presented some technical topic outside their comfort zone. A hike through the Twannbachschlucht concluded the event.
The hospitality of team at the Aarbergerhus, the perfect location, and the warm summer weather made this a valuable and memorable experience for everyone.
Group selfie with a twist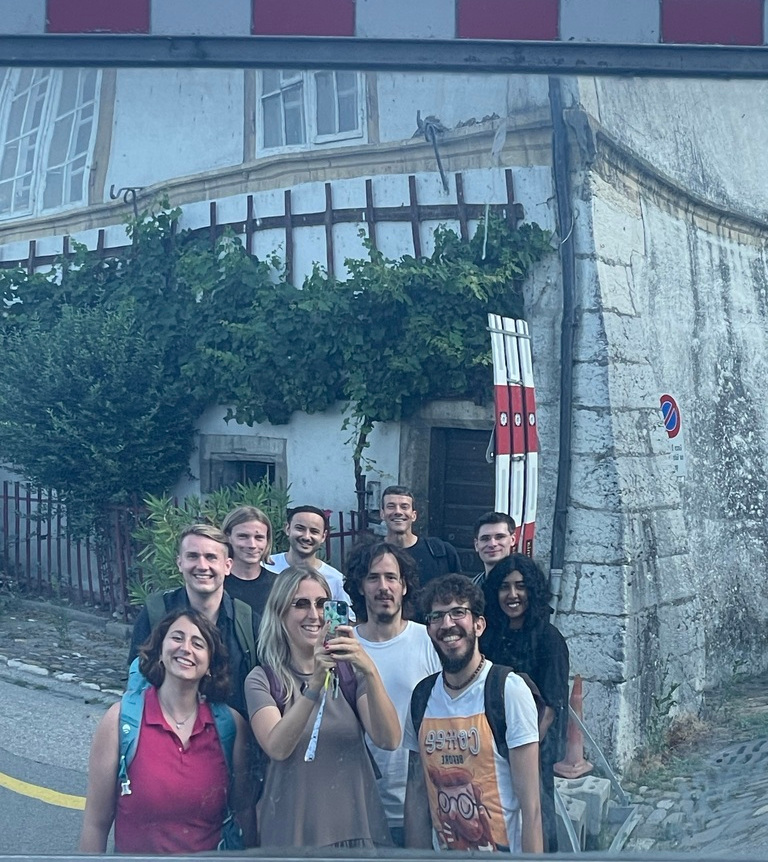 Aarbergerhus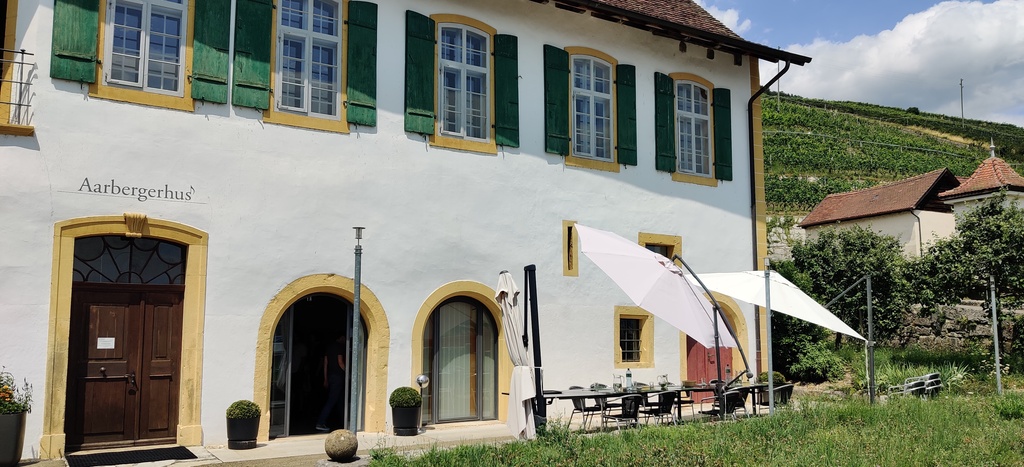 Evening session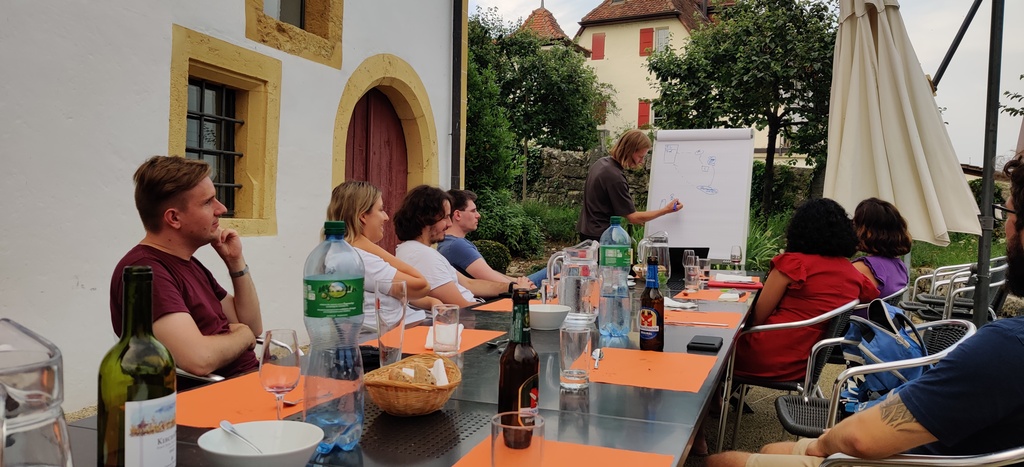 Mathieu Gestin, visiting from IRISA, presenting at the evening session.